De Your Road to S/4HANA app is live! Magnus Blue heeft een nieuwe app gelanceerd waarmee je snel kunt zien of jouw organisatie al klaar is voor de overstap naar S/4 HANA.
Een heldere business case, goed zicht op de licentiekosten en een duidelijke roadmap maken de route naar S/4HANA overzichtelijker. Om deze drie punten eenvoudig te realiseren, hebben we een app ontwikkeld. In een paar stappen creëer je daarmee een totaalplaatje van de transitie en de impact daarvan.
Wil je ook de juiste richting op weg naar een toekomstbestendige S/4HANA applicatie weten? Download de YOUR ROAD TO S/4HANA APP.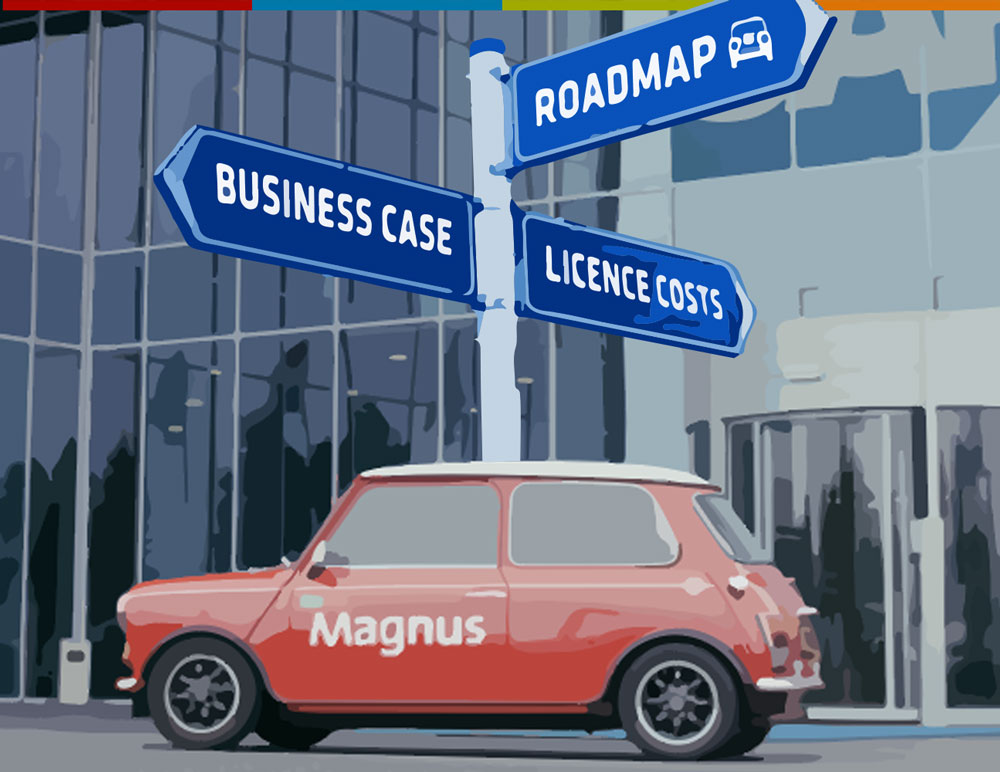 Neem voor meer informatie over S/4HANA en de juiste route contact op met Jos Verheul