Facilitating business processes: that is what tech should do
The role of IT keeps on growing within organizations, even when it isn't one of the business' core processes. To continue supporting the business processes in the best possible way, applications must adapt to business needs. Does the market demand new processes? In reality, it turns out that existing applications have trouble meeting rapidly changing market demands.
By creating the right IT-landscape this doesn't have to be the case. When the foundation is set up flexibly and the right processes around IT-development and implementation are in place, changes can be realized within a short period of time. By consulting on IT-architecture, tools, culture and resources, Magnus helps the organization to create and maintain a flexible IT-landscape.
Assesment on the tech implementation
Magnus offers an assessment where the current IT-infrastructure is examined. In various interviews the steps to realize a flexible IT-landscape are identified. The main topics in the assessment are:
Data management & security
In- & external
IT-potential
Maintenance & development
Based on the assessment, a blueprint will be made that illustrates the steps towards a different IT-landscape. Also, a project plan is made that describes how this can be realized.
How we realize a flexible IT landscape in three steps?
Flexible IT landscape, an opportunity for digital transformation
Realization of a flexible tech landscape
Magnus has experienced consultants that can realize a flexible IT-landscape in a short period of time. This is done by extracting main processes into microservices or applications.
Depending on the current state of the IT-landscape the process of realization will consist of one or more of the following phases:
In the first phase one of the main processes is extracted and placed in a separate application. This new functionality will fulfill the demands of the business. By successfully realizing a new application within a short period of time, support for change within the organization grows.
After the first success an optimal structure is set up in collaboration with the organization:

Set up IT-architecture and processes to optimally connect with the organizational strategy
Support users to formulate their exact needs
Ensure all necessary resources are in place
Structure and guidelines to ensure development is done with a limited scope and in short feedback loops.

When the structure is set up, the flexible IT-landscape can be realized. The pace of execution is set by the organization.
The result is an IT-landscape consisting of many small, flexible applications that have both internal and external links to other systems. This way, new features or adjustments can be realized in a short period of time. This prevents miscommunication and costly workarounds in the future.
Need a sparring partner to discuss the App factory? Contact Raymond Pellikaan for more details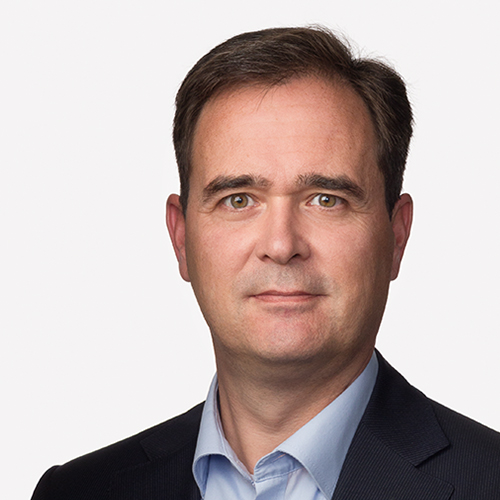 LET'S GET CRAZY
Want to experience what the possibilities are? Book our Magnus Hackaton. Within one day we will brainstorm what the possibilities are and create a working prototype with our developer/business/maker team. Your result will be a list with possible Mendix apps, a first experience with an Agile low code development project and a kickstarter for your own Mendix App Factory.