Benut de innovatiekracht van 
Mendix
 ook voor je SAP applicaties. SAP is een leidende aanbieder van Enterprise Application systemen die een robuust business p
rocess
 platform bieden. Om te voldoen aan 
alle eisen 
kan echter maatwerk nodig zijn. Veel organisaties worstelen met een product 
backlog
 en het onderhoud van dit maatwerk. Traditionele ontwikkelmethoden schieten tekort om deze problemen effectief aan te kunnen pakken, maar 
Mendix
' Rapid Application Development kan dit wel. 
Bij Magnus bogen we op ruime ervaring met zowel SAP (>25 jaar) als Mendix (>10 jaar), lang voordat deze hun samenwerking aankondigden. We begrijpen daarom  als geen ander de onderliggende processen en integraties. We helpen onze klanten graag het potentieel van deze krachtige combinatie te benutten.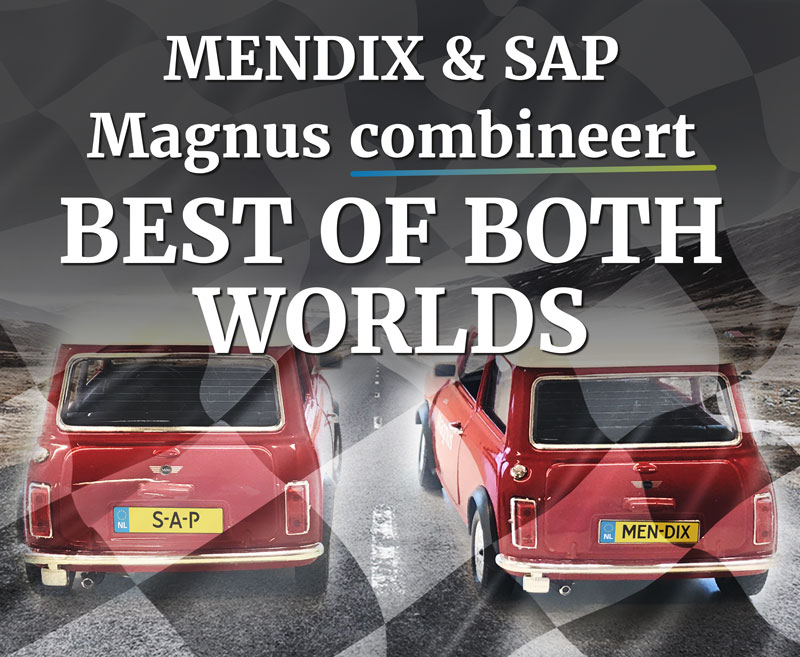 Onze aanpak
Onze consultants zijn gecertificeerde SAP en Mendix professionals. We weten wanneer  te kiezen voor standaard functionaliteit, Mendix maatwerk of misschien wel een andere oplossing. 
We leveren meer dan een oplossing alleen. We zijn er ook om organisaties te helpen eigen capabiliteit op te bouwen, omdat het met Mendix mogelijk is om mensen met een  business achtergrond hun eigen problemen op te laten pakken.  
Wij helpen je graag om het beste uit SAP te halen, met Mendix.
Jouw vraagstukken
Hoe verlaag ik de 

'

Total 

Cost

 of 

Ownership

'

 van mijn bedrijfsapplicaties? 

 

Hoe ga ik om met maatwerk in de transitie naar S/4HANA?

 

Hoe kan ik sneller innoveren met SAP zonder dat ik de beschikbare capaciteit heb om hier mee om te gaan?

 

Wat kan 

'

SAP Cloud Platform Rapid Application Development 

by

 

Mendix

'

 betekenen voor mijn organisatie?

 

Wat is het voordeel van 

Mendix

 ten opzichte van

 SAP

 

Fiori

, en wat is er gebeurd met ABAP?

 

Hoe kan ik de 

core

 schoon

 

houden (en

 zo

 voorbereid zijn op volgende SAP transformaties)?

 





Verder sparren over de krachtige combinatie Mendix en SAP? Neem dan contact op met Wouter Visser